2019 is the 150th anniversary of Mahatma Gandhi's birth. Therefore it might be appropriate to look at his life, and his message for today's world.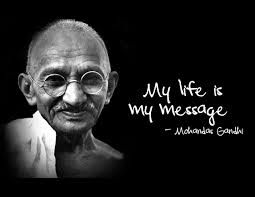 If humans are ever to achieve a stable global society in the future, they will have to become much more modest in their economic behavior and much more peaceful in their politics. For both modesty and peace, Gandhi is a useful source of ideas.
The problems with which he struggled during his lifetime are extremely relevant to us in the 21st Century, when both nuclear and ecological catastrophes threaten the world.
read more »