By Patrick. T. Hiller, Ph.D.*
War Prevention Initiative – TRANSCEND Media Service
Let's get one thing straight to begin with. Trade is good. We do it all the time. Trade has been pretty much part of recorded human history and evidence reveals prehistorical trade routes in many parts of the world. It becomes a little bit trickier when we look at large-scale international trade agreements.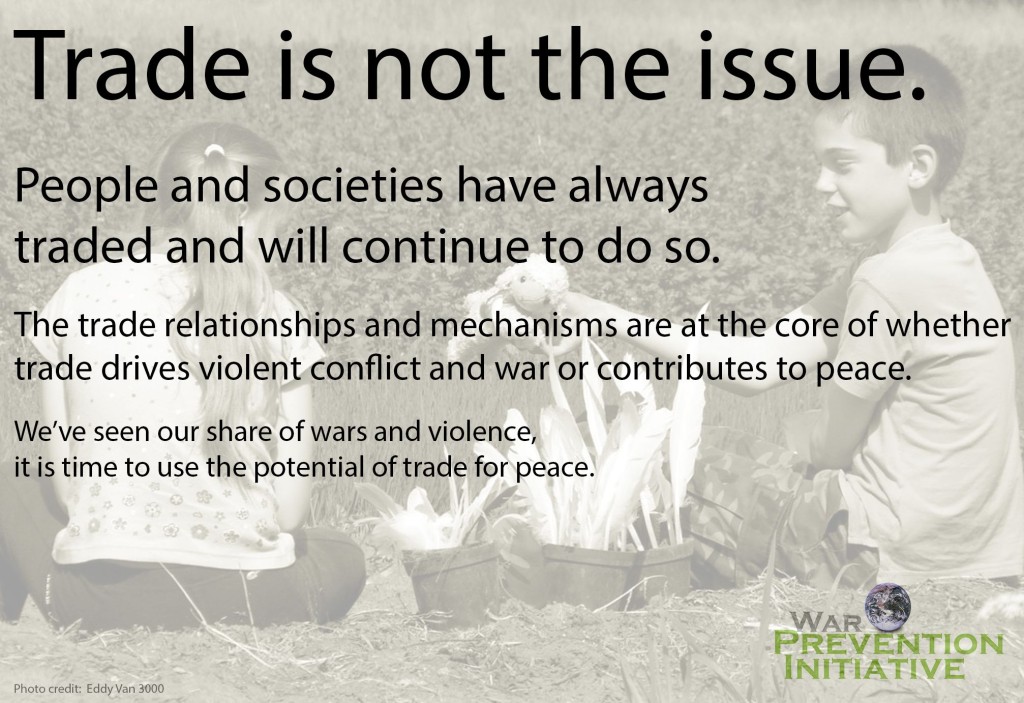 The question as to whether foreign trade promotes peace and development or destructive conflict has been debated for a long time. One of the most current controversies on free trade agreements evolves around the Trans Pacific Partnership (TPP).
The history of free trade agreements, the secrecy around TPP, and the leaked information of the actual agreement suggest tremendous potential for social conflict if implemented.
Described by its promoters as a "next-generation model for addressing both new and traditional trade and investment issues, supporting the creation and retention of jobs and promoting economic development in our countries," TPP is already facing broad resistance.
read more »