By Johan Galtung*
30 January 2017 – TRANSCEND Media Service  
Receiving Dr Honoris Causa, Universidad Madrid Complutense, 27 Jan 2017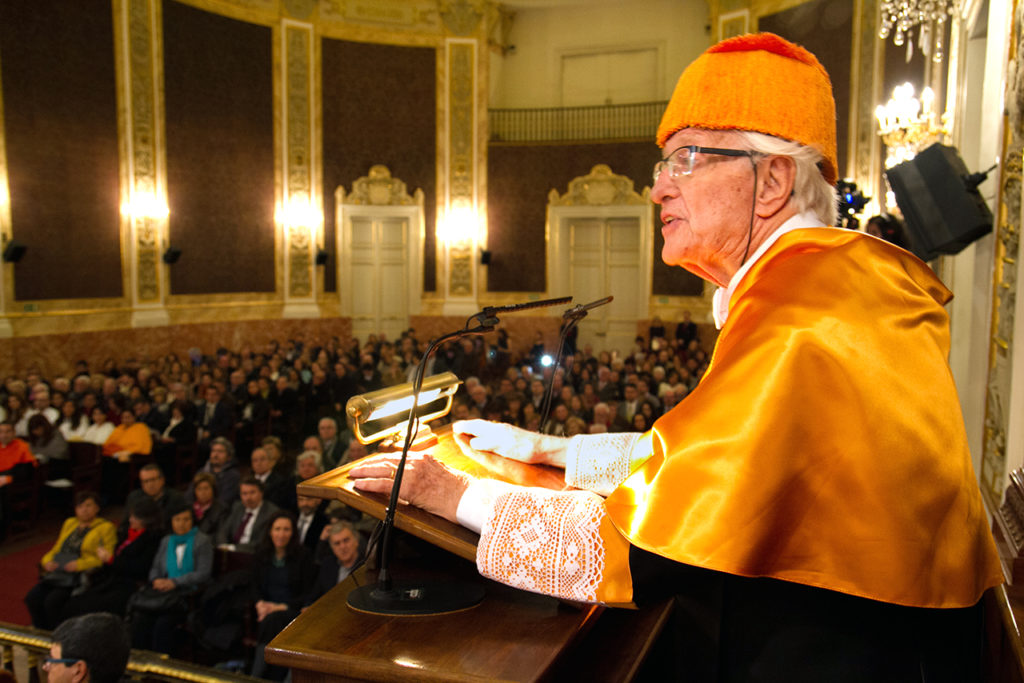 Dear Rector, dear Jury–I receive this great honor bestowed upon me in deep gratitude and pride, promising to try to live up to it.
I will now share with you some words about how I got launched on the track for which you honor me, peace studies and peace practice.
Like so many, I felt desperate about the wars in our enlightened century and continent and asked, Why? What can we do to avoid this suffering, not only the wounded and dead, but the countless bereaved?
read more »