Submitted By Mairead Maguire, Nobel Peace Laureate*
2 January 2017 – TRANSCEND Media Service
Dear President and Members of the UNSC,
As you are aware, a human tragedy amounting to ethnic cleansing and crimes against humanity is unfolding in Myanmar.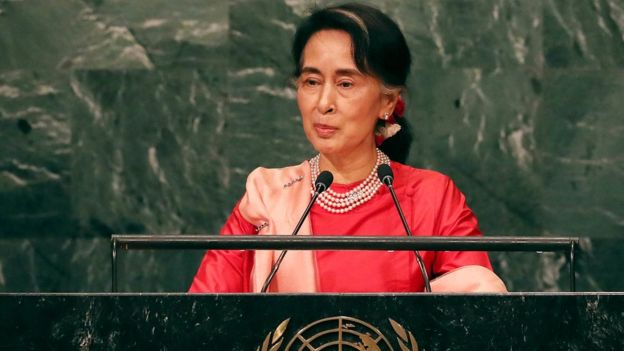 Nobel Peace Laureate Aung San Suu Kyi has been criticised for failing to protect the Rohingya population.
30 December 2016
Over the past two months, a military offensive by the Myanmar Army in Rakhine State has led to the killing of hundreds of Rohingya people. Over 30,000 people have been displaced.
read more »