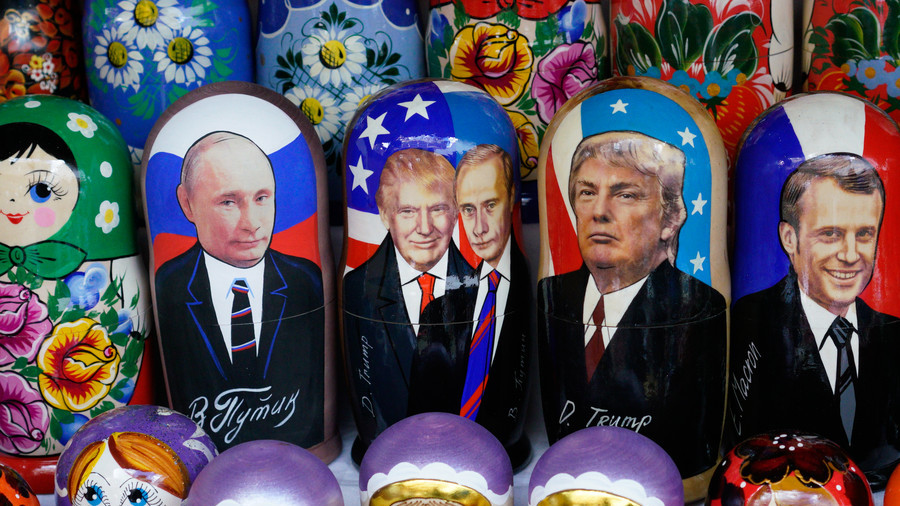 "Our relationship with Russia has NEVER been worse thanks to many years of U.S. foolishness and stupidity and now, the Rigged Witch Hunt! (sic)"Trump wrote on Monday morning.
Earlier, US Secretary of State Mike Pompeo said that the prospect of improving ties between Moscow and Washington is in Russia's hands.
"A better relationship with the Russian government would benefit all, but the ball is in Russia's court,"the top US official wrote on Twitter.
READ MORE: 'The ball is in Russia's court': Pompeo on Moscow-Washington relations
Vladimir Putin's spokesman Dmitry Peskov insists that the Russian leader is pragmatic enough to accept Donald Trump placing US national interests above all else but, to build a mutually beneficial relationship, he expects his counterpart to respect Russia.
"This is what we hope to achieve at this summit. We hope this will be a baby step towards overcoming the current critical situation in our bilateral relations,"Peskov told RT.
The eyes of the world are on the Finnish capital, where the leaders of the two world powers are due to meet later on Monday.
A day earlier, Trump stressed that he was going into the meeting with "low expectations,"adding that "nothing bad is going to come out of it and maybe some good will come out of it.
"He later tweeted that even if he were granted Moscow as retribution, his critics would say it's not good enough.