Voicing deep concern over the latest flare-up of violence around Gaza, the United Nations chief on Saturday 21 July 2018 urged all sides to "step back from the brink of another devastating conflict".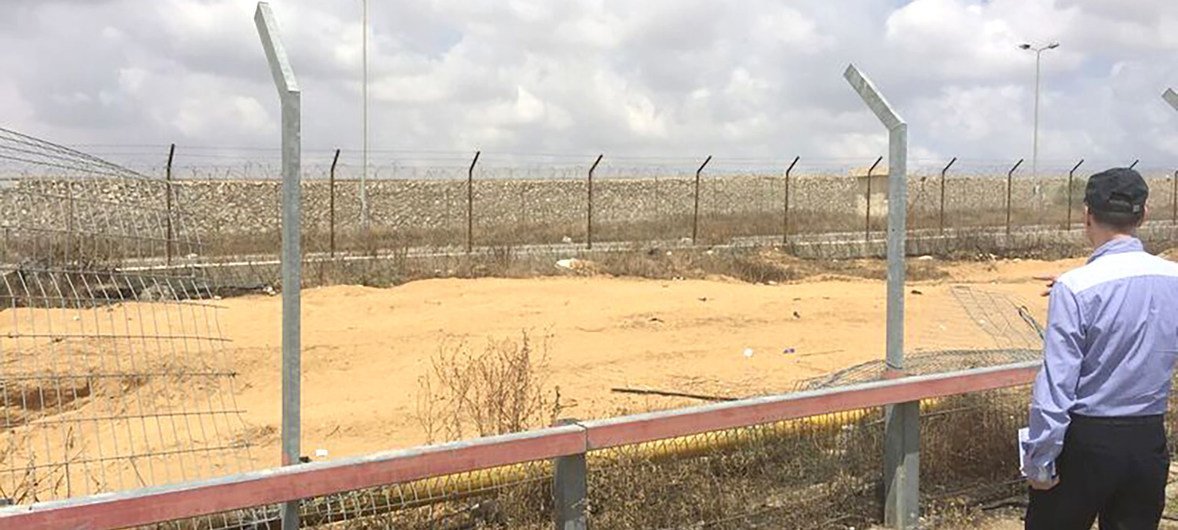 On 30 March this year, Palestinians in Gaza – controlled by Hamas, a militant Palestinian faction – started a mass protest against a blockade of the enclave imposed by Israel since the early 1990's. The confrontation between the sides has since escalated.
On Friday, Palestinian gunmen killed an Israeli soldier and the Israeli military launched dozens of strikes that killed three Hamas fighters, according to media reports. A fourth Palestinian was killed by Israeli gunfire during a protest near the border.
In the statement, Guterres called on Hamas and other Palestinian militants in Gaza to cease the launching of rockets and incendiary kites and provocations along the enclave's border fence. He also said Israel must exercise restraint to avoid further inflaming the situation.
"Any further escalation will endanger the lives of Palestinians and Israelis alike, deepen the humanitarian catastrophe in Gaza and undermine current efforts to improve livelihoods and support the return of the Palestinian Authority to Gaza," he said.
The UN Secretary-General also encouraged all to engage with the UN, and particularly his Special Coordinator, Nickolay Mladenov, and work to find "a way out of this dangerous situation". (SOURCE: UN).
Read also:
GAZA: Grief, Horror, Outrage, Remembering
Gaza Is on the Verge of Collapse, Urgent Action Needed to Avoid War, Alleviate Suffering – UN Special Envoy Tells Security Council
Force Used against Protestors in Gaza 'Wholly Disproportionate' — UN Human Rights Chief
Gaza Medics 'Struggling to Cope with Influx of Wounded' — UN Agencies
Israel Must Address Excessive Use of Force and Deaths in Gaza Protests – UN Human Rights Chief
Security Council Fails to Adopt Competing Texts on Protection of Palestinian Civilians in Gaza
'Avoid Further Bloodshed,' Profoundly Alarmed UN Chief Urges as Gaza Violence Leaves Dozens Dead
New Import Restrictions Risk Triggering 'Dramatic Deterioration' in Gaza – UN Humanitarian Coordinator
In Gaza, Special Envoy Urges Israel, Palestinian Factions to Step Back from Brink of a War that 'Everybody Will Lose'
READ MORE HERE.