RAKHINE, Myanmar, 31 July 2018 (UNFPA)* –
Harlee Dar, 14, does not go to school. There are no books, TV or radio in the family's small shelter, which is sweltering in the summer and rain-beaten during monsoon season. Asked what she does when she is not helping her mother with chores, she replies simply, "I sit. Or I lie down."
Me Me teaches adolescent girls in the camp about their health and human rights, and helps them understand their own potential. © UNFPA Myanmar
Khin Me Me Htun – known in her community as Me Me – gives Harlee's hand a squeeze. They are sitting in a UNFPA-supported women's and girls' centre in a camp for displaced Rohingyas, where Me Me is a women's protection and empowerment counsellor.
Nearly 700,000 Rohingya have fled Myanmar for Bangladesh since the community's long-running crisis erupted into horrific violence in August 2017.
But Me Me and Harlee are among an estimated 300,000 Rohingya who remain confined to camps and villages in the central part of Myanmar's Rakhine State.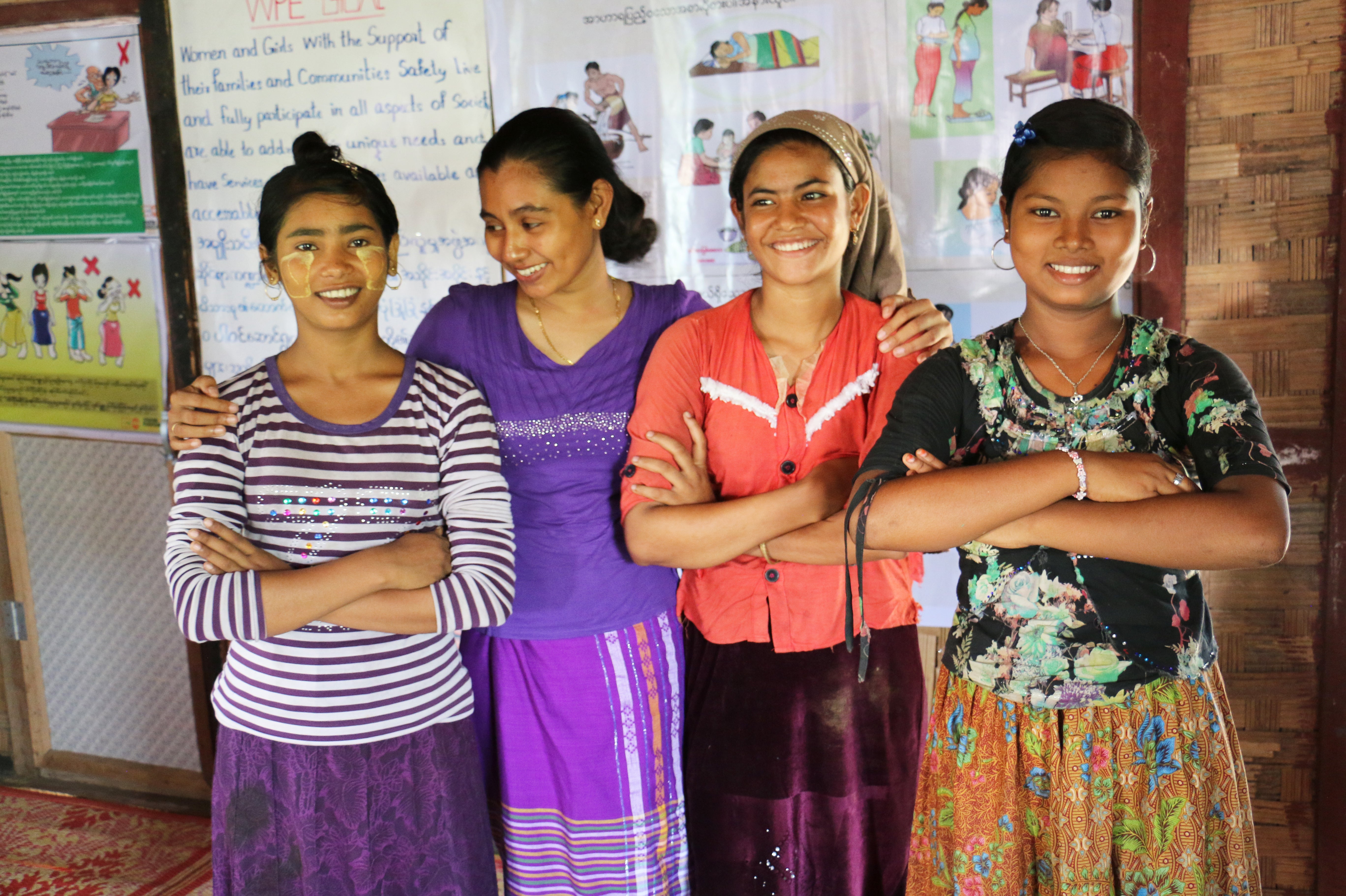 Me Me's former home, in downtown Sittwe, is only a few kilometres away, but she has not been back since 2012, when violence drove her and over 100,000 other Rohingyas into camps where they have now lived for six years.
They are not allowed to leave.
Doubly vulnerable
Women in the community are often doubly vulnerable – they are members of the Rohingya ethnic group and they are women in an isolated, traditional society.
Restrictive social norms make life tough for girls like Harlee, who seldom leaves her cramped shelter. The women's and girl's centre is one of the few places where she can seek friendship and social activities.
She also learns there. Visitors hear about the harms of child marriage and how to find help if they experience violence. They also receive messages about gender equality, information about their bodies and health, and learn how to find health care.
"Our education sessions for the girls are about gender-based violence, about sexual and reproductive health and rights, and about female empowerment," Me Me explained.
"For these girls, our sessions are not only a source of information, they are also the closest the girls ever get to an hour of feeling carefree in the company of friends in a safe environment," she added.
"These girls' lives are so hard. They need cheering up so that they can keep going until the next time they visit the centre. We joke a lot and mess around a little to make sure they feel happy and strong when they leave."
There are 13 women's and girls' centres in Rakhine, operated by the International Rescue Committee and funded through UNFPA's Women and Girls First Programme, which is supported by the governments of Australia, Finland, Italy and Sweden.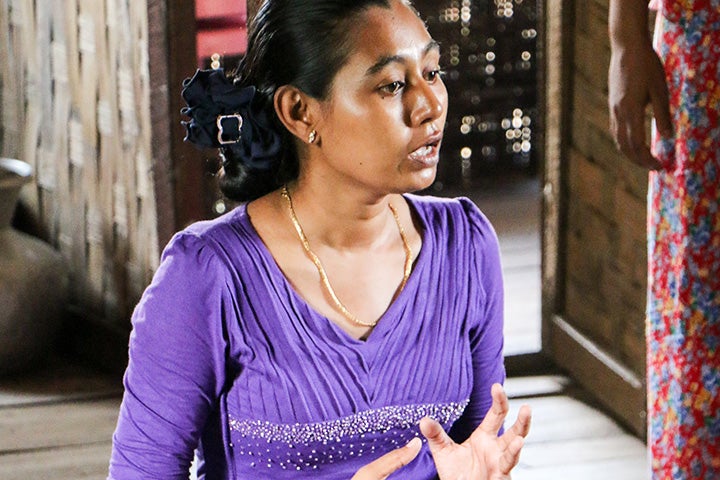 A needed role model
Through their efforts, centre staff like Me Me have emerged as role models.
"When I grow up, I want to be like Me Me," Harlee said. "She has so much knowledge. Every time I come to the women's and girls' centre I learn something new, and I get a little bit closer to being like her."
Me Me was the first girl in her neighbourhood to wear trousers, and she was one of the first to go to university, obtaining a bachelor's degree in English.
"My family always supported me. My grandfather, especially, encouraged me to be myself. Their support gave me the strength to go my own way as an adolescent girl," she told UNFPA.
When she arrived in the camps, she had few opportunities to use her education – until she began to work in the women's and girl's centres in 2014. There, she and her colleagues are helping to shape the humanitarian response on behalf of women and girls.
"Most of the girls in the camps do not have the kind of support in their homes that I did and still do," Me Me said. She is committed to helping them realize their potential.
"I stay in touch with my friends from university, and they tell me I should try to find a way to leave, to somehow escape the confinement of these camps. But even if that were a possibility, how could I leave these girls when they rely on me? How could I live with myself, knowing that I had left them behind?" she asked.
"No, I would never do that. This is where I am making a difference. This is my calling."
.
Myanmar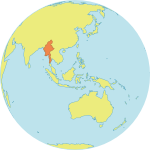 Population :53.4 mil
Maternal Mortality Ratio
178
Contraceptives prevalence rate
53
Population aged 10-24
28%
Youth secondary school enrollment
Boys48%
Girls49%