COX'S BAZAR, Bangladesh, 24 August 2018 (UNFPA)* –  25 August marks the one-year anniversary of the fastest-growing refugee crisis in the world. Over 720,000 Rohingya have fled violence in Myanmar in the past twelve months, joining some 213,000 already in Bangladesh to create the world's most densely populated refugee settlement.
Harrowing accounts of gender-based violence have been widely reported.
A Rohingya refugee visits a UNFPA-supported women-friendly space. © UNFPA/Allison Joyce
Many of the refugees walk for days before reaching safety. They brave jungles, mountains and rivers to seek shelter in one of the settlements in Cox's Bazar District. More than half of them are women and girls.

Refugees arrive hungry, sick – and in desperate need of sexual and reproductive health services. Over the past year, nearly thirty thousand refugees made the journey while pregnant, without access to maternal health care.
Even more endured horrifying ordeals.
Rape and other forms of gender-based violence have been widely reported among refugees fleeing Myanmar.
"My sister was killed after gang rape in front of me, and they threw hot water on my body," Fatima*, 30, told a UNFPA case worker.
In the settlements, too, gender-based violence persists. Women and girls report being harassed while attempting to access humanitarian services or perform essential tasks, such as collecting water or using the latrine.
Many lack adequate clothing and essential hygiene items. And rapid overcrowding has only elevated safety and security risks for women and girls.
A safe place
In response, UNFPA – the lead UN agency addressing gender-based violence in emergencies – has built twenty women-friendly spaces.
There, women and girls can safely access a range of services and receive dignity kits, which contain clothing, soap, sanitary napkins and torches. Roughly 150,000 women and girls have visited the spaces over the past year. More than 114,000 have received dignity kits.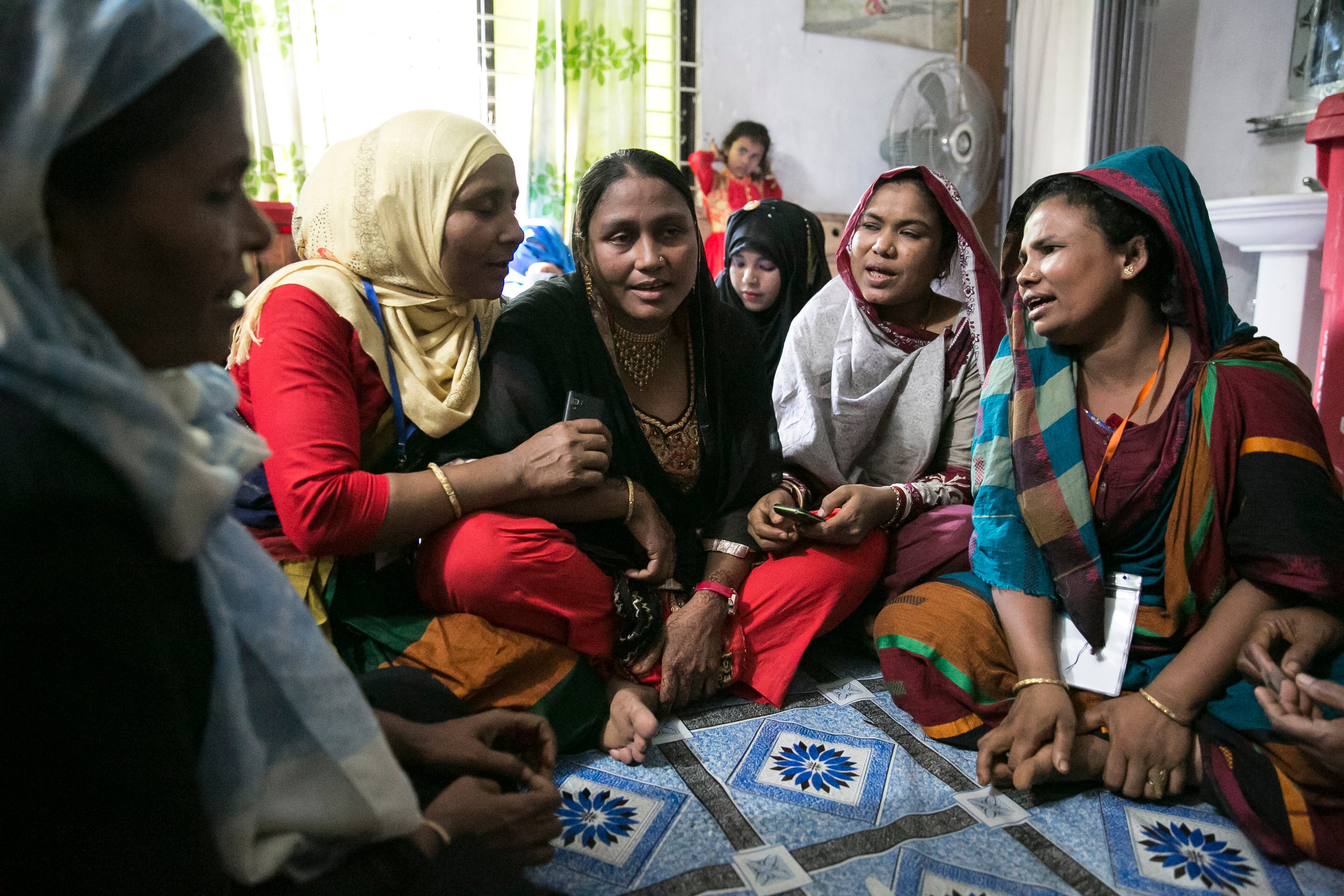 Known as shanti khana(or 'homes of peace') among the refugees, the spaces also offer counselling and a place to rebuild a sense of community.
"The kind of support the women need, a doctor can't provide it. The wound is inside," said Monowala, an ethnic Rohingya who volunteers in the refugee settlements. "Women understand when they come here there is no financial support offered. They say what we offer is worth so much more."
Over 10,000 incidents of gender-based violence have been reported since August 2017. In that time, UNFPA has trained hundreds of volunteers to administer psychosocial and mental health services to survivors.
"Volunteers are trusted because they are living among the community. They know the language and the culture," said Mosrafa, a programme manager of one of the spaces.
UNFPA-trained volunteers also know how to reach out to those in need. "The women face a lot of violence, so we can't expect them to always come here to seek help. Sometimes we have to go to them," Mosrafa told UNFPA.
Safe birth, even here
Yet amid the despair, there is hope. An entire generation has been born in the refugee settlements – and almost 4,000 babies in UNFPA-supported health facilities.
Nearly 100 UNFPA-trained midwives are delivering life-saving care to over 300,000 women in need, at safe spaces and mobile reproductive health clinics.
UNFPA is also distributing clean delivery kits, which contain the supplies necessary for women to safely manage childbirth and provide post-natal care. Since August 2017, roughly 10,000 clean delivery kits have been distributed.
Still, the unmet needs of Rohingya refugees are staggering.
Gender-based violence in the settlements remains a significant concern for women and girls. And shortages of supplies and trained midwives continue to put the lives of mothers and newborns at risk. United Nations agencies, including UNFPA, are struggling to raise the fundsnecessary for these and other life-saving responses.
For women and girls in urgent need of sexual and reproductive health care, a chance to heal is transformative.
"Because of this safe space, I rested and was able to breastfeed my children," said one woman. During her journey to Bangladesh, she lost her husband and one child.
"Here," she explained, "I've received mental health support, and have a place to talk about my suffering on this journey."
     – Carly Learson
*Names changed for protection reasons
.
Bangladesh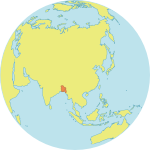 Population :164.7 mil
Maternal Mortality Ratio
176
Contraceptives prevalence rate
64
Population aged 10-24
29%
Youth secondary school enrollment
Boys50%
Girls55%