'Gaza', a Canadian-Irish documentary made by Andrew McConnell & Garry Keane, gives an insight into how people try to live their lives in this very difficult environment, whether a taxi-driver and his customers, a cello-playing girl or fishermen restricted by gunships to within 3 miles of the shore.  It is showing in Belfast, Bristol, Dublin & Newcastle as well as in London and has been well-reviewed.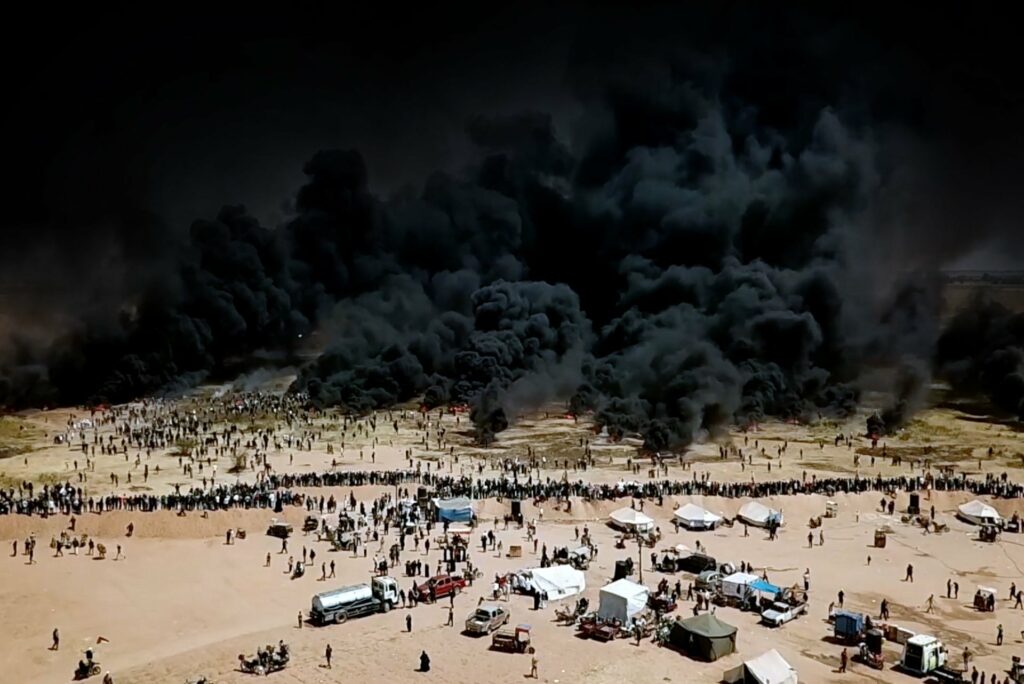 Introduction
GAZA brings us into a unique place beyond the reach of television news reports to reveal a world rich with eloquent and resilient characters, offering us a cinematic and enriching portrait of a people attempting to lead meaningful lives against the rubble of perennial conflict
Throughout its entire history the Gaza Strip has been witness to conflict and upheaval. From ancient times this tiny coastal territory, located at a crossroads between continents, has been a pawn whose fate rested in the hands of powerful neighbours.
Little has changed today.
Blockaded on every side by Israel and Egypt, it has witnessed three wars in the past decade alone. The Islamic resistance movement Hamas came to power in free elections in 2006 and after defeating rival Fatah in a short conflict, began governing the territory in 2007. In the same year Israel imposed its blockade, completely sealing Gaza's borders.
The effect of this siege has been devastating. Almost two million Palestinians now live in poverty. Unemployment sits at 50%, electricity is available for only four hours each day, and the water is now largely undrinkable. The United Nations has publically said that the Gaza Strip will be unlivable by 2020.
Facing the serene Mediterranean Sea, 19 year old Karma Khaial stands at the water's edge and senses freedom. But in Gaza, the sea is yet another wall restricting the lives and dreams of its inhabitants.
This elegantly shot and masterfully crafted portrait of Palestinian life offers a rare chance to be immersed in the heart of Gaza, as we glimpse behind the walls of this misunderstood land to get to know the real people who inhabit it.
Inside a Gaza City taxi, we meet a teacher, a student and a barber, who all share their dreams and daily predicaments with the driver, Ahmed, using surprising humor and candor. Ahmed could take them anywhere except that a decade old blockade makes it nearly impossible to leave the enclave.
Like its people, Gaza's landscape feels kaleidoscopic: colorful yet pained, fragile yet resilient, ancient while looking to the future. Memory plays heavy on its consciousness. But life moves in cycles in Gaza and in spite of everything, joy and humanity can be found in every corner of this mosaic of life.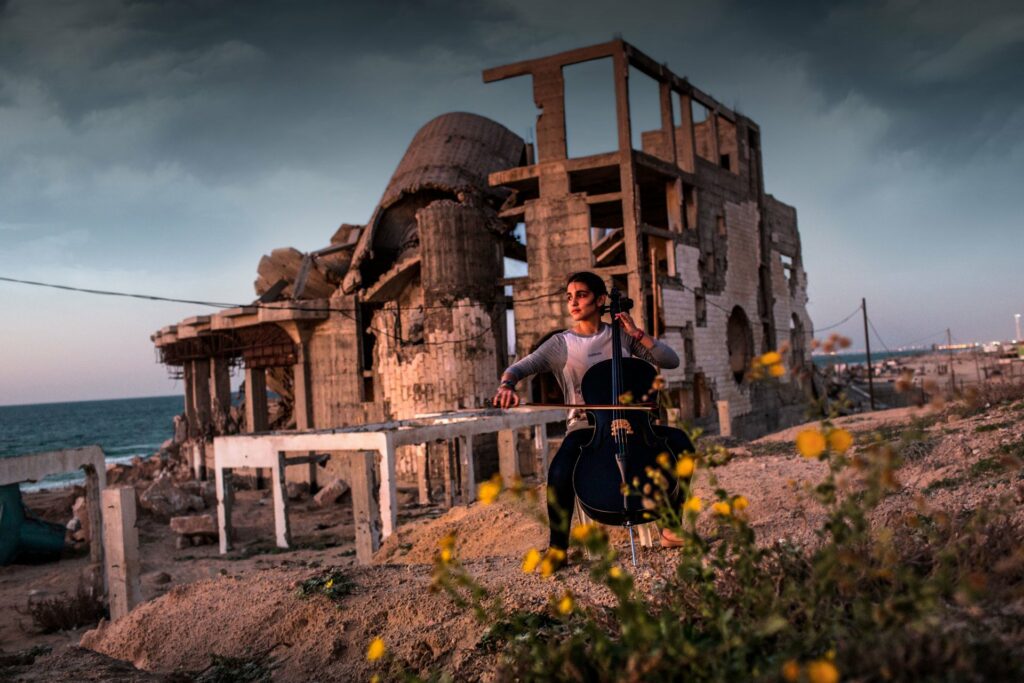 Synopsis
It's hard to imagine anybody living a normal life in the Gaza Strip. Frequently labeled as the world's largest open-air prison, it makes an appearance on news reports every time a confrontation erupts between Israel and Hamas. From TV sets thousands of miles away, this tiny piece of land has been reduced to an image of violence, chaos and destruction. So what do the people do when they're not under siege?
The Gaza which is seldom seen is ordinary, everyday Gaza, a coastal strip which measures just twenty-five miles by six and which is home to an eclectic mix of almost two million people. Gaza cannot be understood in a purely political context or by analyzing tragic sound bites during conflict. It can only be understood by immersion, by living amongst its people and by recognizing and exploring its rich social diversity and cultural subtleties.
GAZA will introduce the audience to the surprising and the unexpected, the unfamiliar stories that portray its true face. It takes an atypical approach to finding out what makes this remarkable place tick as it introduces to the world extraordinary stories of everyday characters leading ordinary lives.
GAZA depicts a people plagued by conflict but not defined by it and as we journey through the physically broken and battered landscape, we let our cast of characters speak for themselves. Through them we gain a nuanced understanding of what life is really like for its citizens and by extension, grow and foster a rare familiarity and affinity with this truly unique place, as we build towards a tender portrait of a beleaguered humanity.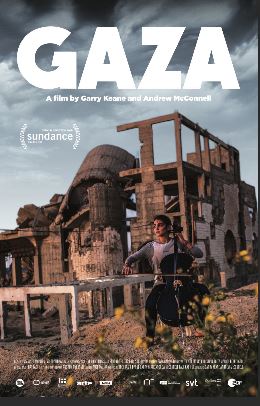 "I can tell you that Gaza by Garry Keane and Andrew McConnell is close to my heart. It's a beautiful film."
— Hussain Currimbhoy, Sundance Film Festival
"This elegantly shot and masterfully crafted portrait of Palestinian life offers a rare chance to be immersed in the heart of Gaza."
— Fatma Abusief, Emirates Woman