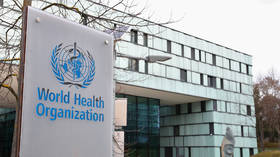 A logo is pictured outside a building of the World Health Organization (WHO) in Geneva, Switzerland, February 6, 2020. © Reuters / Denis Balibouse
15 Apr, 2020 (RT)* — Providing money to the "underfunded" World Health Organization is among the best ways to help develop a vaccine against Covid-19, German Foreign Minister Heiko Maas has said after Trump halted the WHO's funding.
"Apportioning blame doesn't help. The virus knows no borders," Maas wrote on Twitter on Wednesday.
read more »