By Mairead Maguire*, Nobel Peace Laureate
14 September 2015 – TRANSCEND Media Service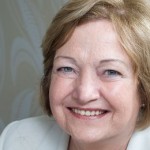 Peace People Press Release – 11 Sep 2015 – Today an Israeli court decided to keep nuclear whistleblower Mordechai Vanunu under house arrest for giving an Israeli media interview.
Vanunu's appeal against house arrest in connection with this interview has been denied.
This adds to the unjust and inhuman treatment he has received for revealing in 1986 that Israel was building nuclear bombs.
He has served 18 years in prison, including eleven in solitary.
Since his release he has been a virtual prisoner within Jerusalem, unable to leave the country, use internet, speak to journalists, foreigners, etc., all actions against international law as he is a prisoner of conscience.
Maguire said,
'After 31 years of punishment, Mordechai should be allowed to leave Israel, he is no threat to Israeli security, and it is wrong of the Israeli government to continue to punish him in this way. Few years ago, after nominating Vanunu for the Nobel Peace Prize, I met with Shimon Perez to personally ask for Mordechai's freedom (and to ask Shimon Perez to sign the Nuclear Peace Treaty) but sadly he and the Israeli government refused to do so. I again appeal to Shimon Perez to do what he can to help secure Vanunu's freedom, in the name of justice and what is right…'
—
*Mairead Corrigan Maguire, co-founder of Peace People, is a member of the TRANSCEND Network for Peace, Development and Environment.
She won the 1976 Nobel Peace Prize for her work for peace in Northern Ireland. Her book The Vision of Peace (edited by John Dear, with a foreword by Desmond Tutu and a preface by the Dalai Lama) is available from www.wipfandstock.com. She lives in Belfast, Northern Ireland. See: www.peacepeople.com.
This article originally appeared on Transcend Media Service (TMS) on 14 September 2015: TRANSCEND Media Service – TMS: An Appeal for Shimon Perez and the Israeli Government to Do the Right Thing and Free Vanunu