March 2016 (Politics for the People) – When Arab streets exploded with fury, from Tunis to Sanaa, pan-Arabism seemed, then, like a nominal notion. Neither did the so-called 'Jasmine Revolution' use slogans that affirmed its Arab identity, nor did angry Egyptian youth raise the banner proclaiming Arab unity atop the high buildings adjacent to Tahrir Square.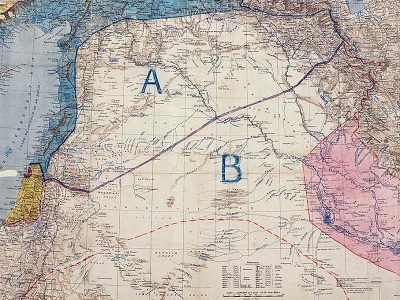 A 1916 map of the Middle East showing French ("A") and British ("B") areas of control, according to the secret Sykes-Picot agreement.
Oddly, the Arabism of the 'Arab Spring' was almost as if a result of convenience.

read more »