By Johan Galtung*
4 April 2016 – TRANSCEND Media Service
Receiving Gandhi-King-Ikeda Community Builder Prize – Atlanta, 31 Mar 2016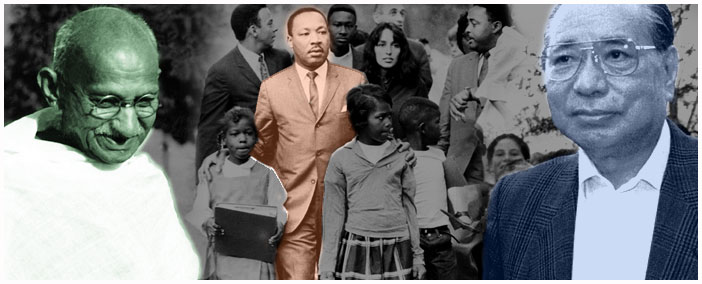 Dear President, dear Dean of Morehouse College, Ladies and Gentlemen,
I am deeply honored by the prize from a college in Georgia, in the US South, that has been and is a beacon in the struggle from dominion to dignity in race relations.
The civil rights movement is an American Revolution, like the feminist movement it inspired–aiming at parity and dignity for all. To refuse sharing the spoils of exploiting Reds and Blacks and poor Whites with London was far from a revolution.
This college shaped Dr Martin Luther King Jr. I had the honor of meeting him twice here in Atlanta in 1960–working on desegregation without violence in Charlottesville, VA–and in 1964 in Oslo when he received the Nobel Peace Prize.
read more »