By Mairead Maguire, Nobel Peace Laureate*
11 April 2016 – TRANSCEND Media Service –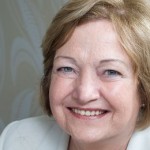 When the President of Ireland, Michael D. Higgins, the Irish military, government members and many Irish people gathered in Dublin, on Easter Sunday (27 March 2016) to remember the Easter Rising of 1916, some of his challenging words were addressed to the young generation.
He encouraged them 'to imagine and to dream,' and he said that 'we wish them well as they make music and continue to dream'.  The leaders of 1916 had political hopes and dreams.
President Higgins said, 'For the leaders of 1916, their political hopes and aspirations for what a free Irish Republic might be, were linked to a rich Irish culture which they cherished and promoted.
Within that vision, their ancient Irish language and culture, informed by our history and migration, was central to everything for which they hoped and fought.'
read more »