By Paul Larudee*
21 November 2016 – TRANSCEND Media Service – With the possible exception of Venezuela, all democracies on earth are considered at least moderately pro-American. Is this because the US is such a model democracy that all other democracies are naturally friendly to it?  Or are all democracies naturally friendly to each other?  Americans may like to think so, but closer inspection reveals a very different picture.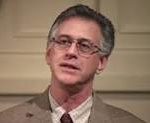 Venezuela is instructive, because its democracy was considered pro-American before the rise of its immensely popular president, Hugo Chavez, who sought an economic and foreign policy that was independent from the US.
That democracy was almost lost in a 2002 attempted coup, with the US supporting the plotters.  Today, the US continues to side with the same forces seeking to remove Chavez's successor, Nicolás Maduro.  
One might suspect that democracies that choose an independent path and are not favorable to US meddling ("leadership") become targets for forcible or coerced change.
read more »