By Roy Eidelson*
2 April 2018 – TRANSCEND Media Service — Giant corporations are raking in record profits, while millions of Americans remain scarred by the Great Recession and a recovery that has left them behind.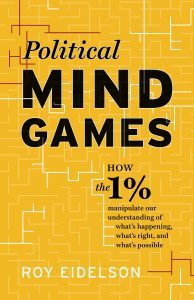 Mammoth defense contractors push for more of everything military, while programs for the poor are on life support.
Global polluters are blocking effective responses to climate change, while the disenfranchised suffer disproportionately from environmental disasters and devastation.
Influential voices ridicule those who are disadvantaged by prejudice, by discrimination, and by dwindling resources.
All the while, our middle class is shrinking, imperiled, and insecure. This is not the America most of us want.
read more »