25 October 2019 —

Protests in cities across the world in recent days show that "people are hurting and want to be heard" by political leaders who must now address a "growing deficit of trust", said the UN chief on Friday [

25 October 2019

].

*
.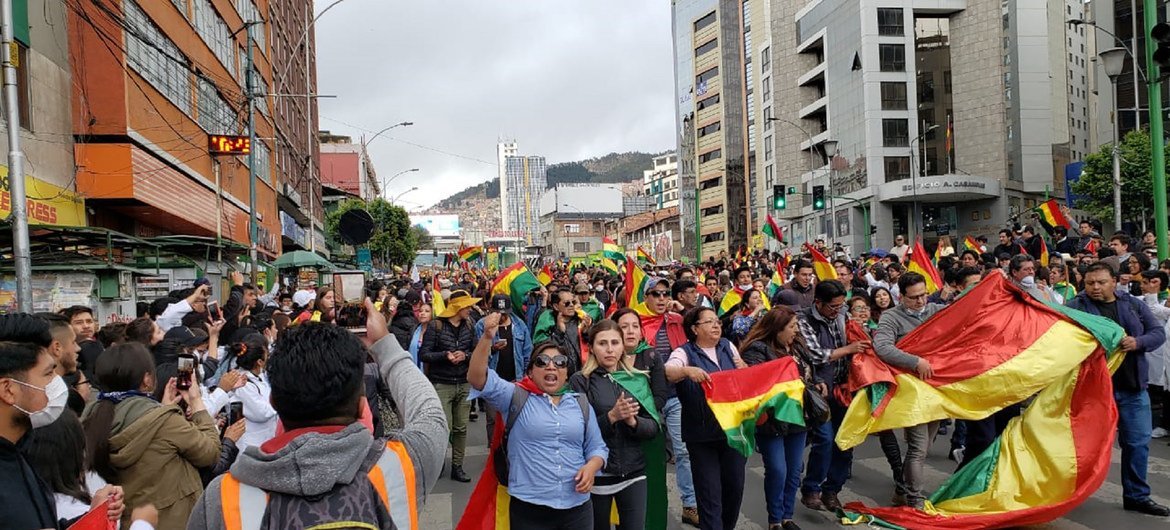 'No excuse for violence' – UN chief 
Mr. Guterres said he was "deeply concerned that some protests have led violence and loss of life". Governments have an obligation to uphold free expression and peaceful assembly, and to "safeguard civic space".
But while security forces needed to use maximum restraint, it is also incumbent on protesters "to follow the examples of Gandhi, Martin Luther King Jr., and other champions of non-violent change", added the UN chief.
"There can be no excuse for violence – from any quarter. Above all I urge leaders everywhere to listen to the real problems of real people. Our world needs action and ambition, to build fair globalization, strengthen social cohesion and tackle the climate crisis."
He concluded with a final note of advice to those in power, from Algeria, to Zimbabwe: "With solidarity and smart policies, leaders can show they 'get it' – and point the way to a more just world."