(UN News)* — Young entrepreneurs have been swapping inspiring stories at a UN-partnered youth summit on Thursday [18 November 2021] about how they've driven positive change for their communities and the environment – and how everyone can do the same.
.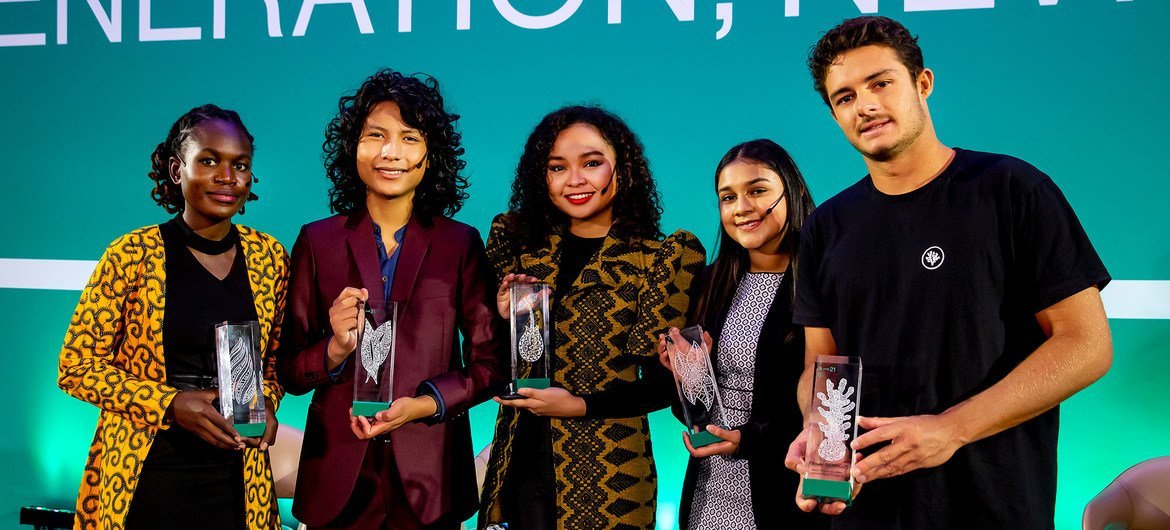 Speaking at the
Youth Activists Summit
in Geneva, six invitees included 22-year-old coral reef restorer, Titouan Bernicot and 15-year-old anti-cyberbullying app inventor, Gitanjali Rao.
Miss Rao, who is from the US and also TIME Magazine's first Kid Of The Year, told the audience in the Swiss city and  online that her new smartphone app, which is called Kindly, was designed to make bullies reconsider sending or revising potentially hurtful messages online.
read more »