(UN News)* — Nearly 40 million children are at risk of getting measles due to the COVID-19 pandemic, the World Health Organization (WHO) and the United States Centers for Disease Control and Prevention (CDC) said in a joint report published on Wednesday [].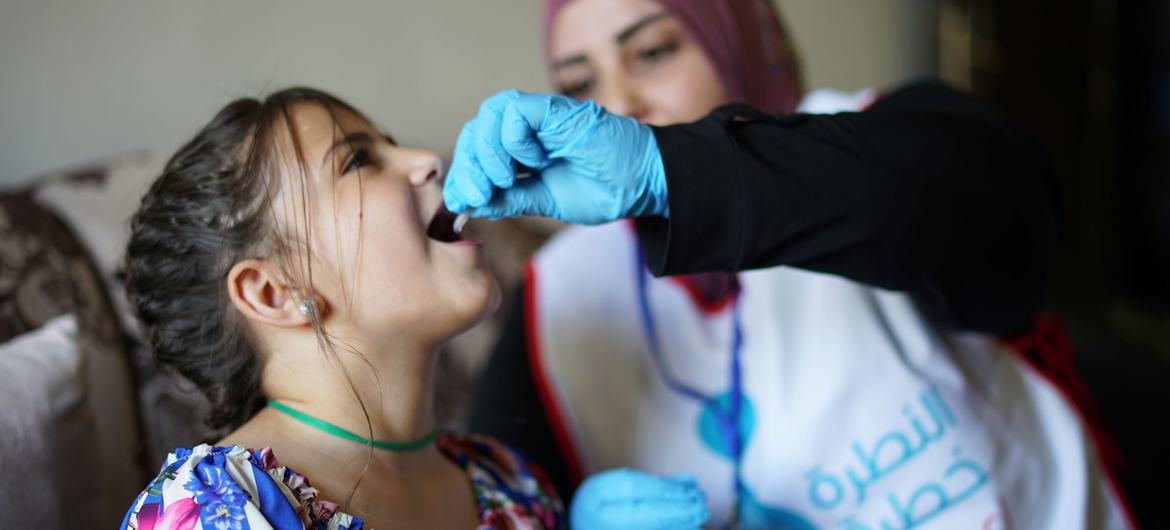 Pandemic-related disruptions caused 25 million boys and girls to miss their first dose of the measles vaccine last year, while another 14.7 million did not get the second dose.
The record decline in measles vaccination coverage represents a significant setback in global progress to combat the disease.
Pandemic paradox
"The paradox of the pandemic is that while vaccines against COVID-19 were developed in record time and deployed in the largest vaccination campaign in history, routine immunization programmes were badly disrupted, and millions of kids missed out on life-saving vaccinations against deadly diseases like measles," said Tedros Adhanom Ghebreyesus, the WHO Director-General.
read more »