(UN News)* — Life-threatening hunger caused by climate shocks, violent insecurity and disease in the Horn of Africa, have left nearly 130,000 people "looking death in the eyes" and nearly 50 million facing crisis levels of food insecurity, the UN World Health Organization (WHO) said on Friday [].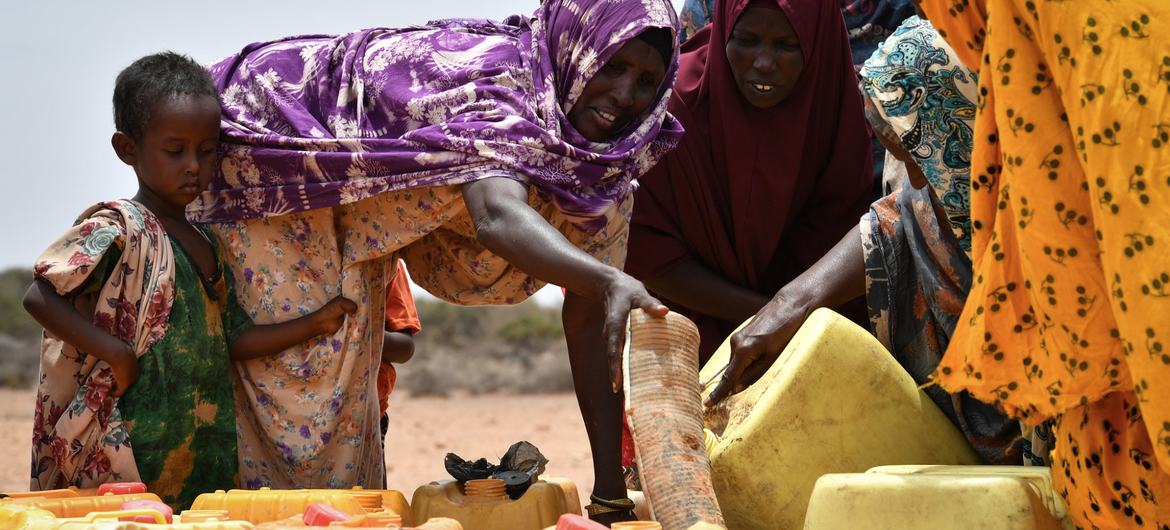 In an appeal for $178 million to support humanitarian assistance across the seven affected countries in the Greater Horn region, veteran WHO worker Liesbeth Aelbrecht warned that the situation was worse than anything she'd seen in more than two decades in Djibouti, Ethiopia, Kenya, Somalia, South Sudan, Sudan and Uganda.
"These 48 million people do include as many as 129,000 who are facing catastrophe; and catastrophe, that means they are facing starvation and literally looking death in the eyes," Ms. Aelbrecht told journalists in Geneva. Those most at risk, are living in both South Sudan and Somalia.
read more »