By Johan Galtung*, 21 Sep 2014 – TRANSCEND Media Service — What a good idea, this day! To reflect, take stock, to enjoy peace, to deplore non-peace.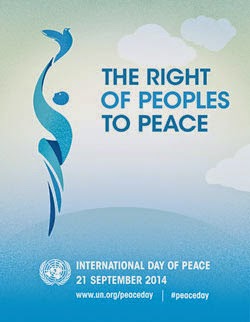 And the first reflection is this: peace is the normal condition of humanity, just like health. There is so much plain, simple, decent behavior around, so much mutual aid, a helping hand, companionship, friendship, good neighborhood when bad luck strikes at its worst. And we sense mutuality, unquestioning reciprocity; not always but mostly.
Go to an airport, stay close to where they come out, arrival, and are met by their nearest–watch the embraces, the warmth, the eyes glittering, the smiles, laughter.
There we are. Harmony, resonance–with the occasional deep, joint sadness, sorrow; something has struck.
Go to a restaurant, not too stiff, formal–more ordinary eatery. And you see it again, the pleasure, food, drinks, togetherness, the shared pleasure–the jokes, the smiles.
read more »