By Dr. Ravi P Bhatia*
9 October 2017 – TRANSCEND Media Service – A well-known cliché that is often repeated — India is a land of diversities of all types. Like all clichés, there is a lot of truth but also a grain of exaggeration in this statement. Yes, there are multiple types of diversities — religious, political, economic, linguistic, geographic, ethnic, cultural and spiritual.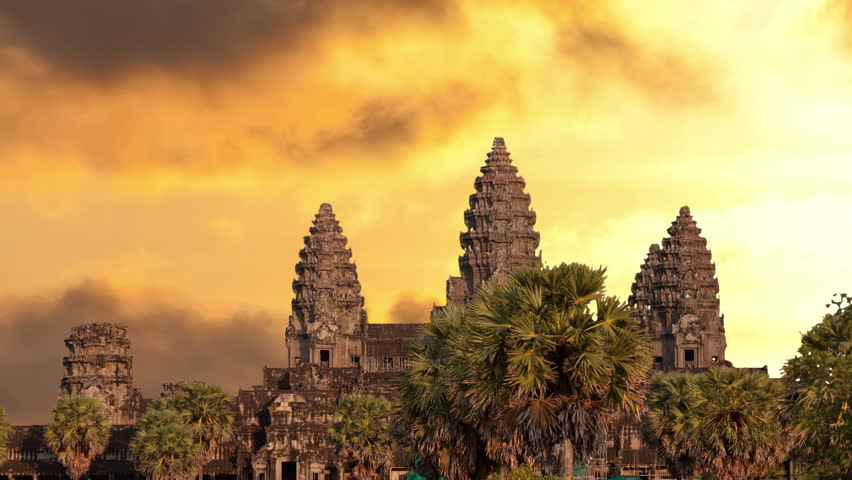 Angkor Wat temple in Siem Reap, Cambodia | Source: TRANSCEND Media Service
Today apart from its many historical sites such as Taj Mahal, Hawa Mahal, Red Fort, Qutab Minar, etc., there are many temples, churches, mosques, Buddhist pagodas that attract people from all over the world and fortify their spirituality, religious faith and peace and harmony.
On the religious front India is home to people belonging to all the major world religions — Christianity, Islam, Hinduism, Buddhism, Jewish and some lesser known ones such as Zoroastrianism (Parsis, from the word Persia) and Baha'i faith as well as some other lesser known ones such as Arya Samaj etc.
Not only are these major religions flourishing in India, their different sects such as Catholic and Protestant among Christianity, Shia and Sunni among Islam are also in good shape. In other religions also we see large number of followers with their specific rituals and taboos. Generally, followers of different religions have learnt to live in peace but occasionally there is hostility and violence between them.
We have so many living faiths largely because when people professing these different faiths were driven out from their homelands, they chose to come to India that welcomed them and their religions with open arms.
This happened with Parsis and Baha'is who were driven out from Iran (also known as Persia). There are also a handful of Jews who have made this country their homeland.
Geographically, India boasts of the highest mountains, the driest and the rainiest, the coldest and hottest regions of the world and a large swathe of temperate areas with vast types of flora and fauna.
We also have a large coastline with its distinctive types of fish, mangroves and coconut trees. Obviously, the food patterns change accordingly — with varied types of vegetables, fruits, fish and meat.
Linguistically India has perhaps the largest number of languages spoken in the world. Apart from the 22 official languages of the country there are countless number of indigenous languages and dialects spoken in various parts.
Hindi is the largest spoken language with about 50 percent people who have declared it as their mother tongue in the last census. English is also widely used in administrative, legal and technical circles apart from being the official language of the Indian state of Nagaland.
There are 29 states and seven Union Territories (smaller states) of the country that add to diversities — linguistic, cultural and even political. As in other spheres, there is a wide spectrum of politics in India — from extreme left to right wing parties — communism, Hindu ideologies, middle of the road outfits, parties devoted to the Dalits (poor deprived sections), Muslims, the tribal people and so on.
All this political diversity adds to the excitement and charm at the time of elections. Or should we say, round the year since some elections or the other — national, state, municipal, local etc. are held almost throughout the year.
Holding the diverse country together is a major challenge to the ruling parties. The Congress party has ruled the country for about 50 years. Now the Bharatiya Janta Party (BJP) is ruling at the Centre and in several states of the country.
Despite all the diversities indicated above there has been a spirituality and oneness in this region since prehistoric times. Economically, India was a rich country and foreigners came for trade and commerce. Simultaneously, they were attracted spiritually to our religions, cultures and knowledge systems.
This happened especially with people coming from the East — China, Japan, Cambodia, Burma and Sri Lanka to name a few. One can see remnants even today — the Angkor Wat in Siem Reap in Cambodia, the many temples in Sri Lanka that were once Hindu temples converted into Buddhist places of pilgrimage.
In Myanmar (Burma) there are a large number of Hindu temples some of which have been converted into Buddhist temples over the years. Bagan locted in Mandalay region of Burma is a world heritage site with Ananda and Sulamani temples that were constructed in the years 1105 and 1183 AD respectively.
The capital city Yangon also has a few beautiful Hindu temples – Ganesh, Durga badi, Shivmandir temples and others apart from several Buddhist temples such as Shwedagaon and Sule Pagoda etc.
Even in China, in the region of Quanzhou, one can see today a network of Hindu shrines and temples that were constructed by Tamil traders during the 13th century AD. Similar shrines (many converted into Buddhist ones) exist in Japan, Indonesia, Thailand, Laos etc.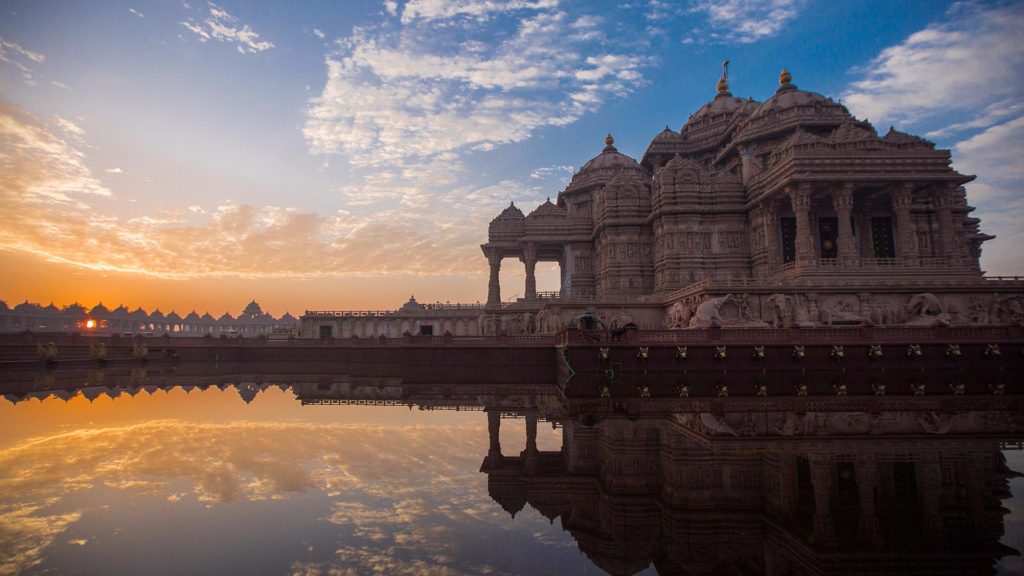 India itself boasts of char dham – religious places of worship – Badrinath in the north, Puri (in the east), Rameshwaram (south) and Dwarka (west) that most devout Hindus try to visit to gain spiritual strength, peace and harmony.
These Dhams or pilgrimage sites were initiated by the well-known Indian philosopher and saint Adi Shankaracharya to fortify Hinduism in the 8th century AD. Not only Hindus, but many foreigners come to partake and enjoy the spiritual heritage spread widely over all parts of India.
Come to this ancient land — for tourism, trade and spirituality.  Everybody is welcome.
——-

*AUTHOR: Dr Ravi P Bhatia is a member of the TRANSCEND Network for Peace, Development and Environment, an educationist and peace researcher.
Retired professor, Delhi University.  ravipbhatia@gmail.com
This article originally appeared on Transcend Media Service (TMS) on 9 October 2017: TMS: Spirituality among Disparities