09/02/2019
Like many journalists from Northern Uganda, Gloria Lakers peace reporting approach is believed to have partly contributed to the current peace in the region. She holds a Bachelor's Degree in Journalism and Mass Communication from the Ndejje University in Uganda.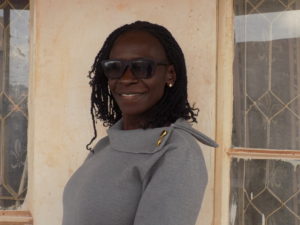 Yes, I did cover one of the most brutal wars in the history of Africa, the Lord's Resistance Army insurgency, which took over two decades in northern Uganda, my place of birth.
I witnessed war and violence from a tender age, yet seeing less media coverage of the war and conflict made me become a war and peace reporter. Because of painful experiences, the memories are still alive in me.
As a young motivated journalist, my journey to peace media started at the peak of the LRA insurgency at the age of 22 and my peasant parents inspired me as well into journalism because of their love for current affairs.
read more »