US Bombers & War Ships ring Iran as IRS & Lawyers encircle Trump!
Watch for staged events to "justify" a U.S. attack to distract –- pointing to external enemies as the "real threat!"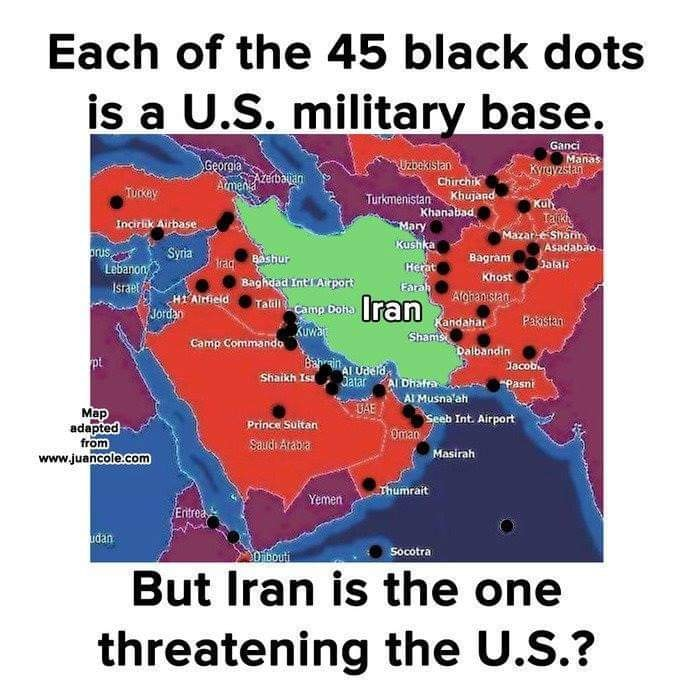 .
How dare they put their country so close to U.S. bases!
"Iran and Venezuela are both in the gun sights of U.S. imperialism. Sound the alarm and take action to stop these reckless and disastrous wars before they   begin.  Military personnel should prepare to refuse illegal orders to commit aggression against nations that are no threat to the U.S."
— Gerry Condon, President, US Veterans for Peace
-> READ: U.S. Special Forces School Publishes New Guide for Overthrowing Foreign Governments (Newsweek 8 May 2019)
Live Aloha!
Ground the Drones!  Say No to War!
Mourn all victims of violence
Reject war as a solution
Defend civil liberties.
Ground the Drones!  Say No to War!
Oppose all discrimination, anti-Islamic, anti-Semitic, anti-Hawaiian, etc.
Seek peace by peaceful means through justice in Hawai'i and around the world.
May 24, 2019 Hilo Peace Vigil leaflet — week 922 – Fridays 3:30-5PM downtown Post Office
——-

James Albertini is a member of the TRANSCEND Network for Peace, Development and Environment, and director of Malu 'Aina Center for Non-violent Education & Action – P.O. Box 489 Kurtistown, Hawai'i 96760. Phone (+ 808) 966-7622 Email: ja@malu-aina.org
(Posted here from TRANSCEND Media Service).