1 Jan 2020 – Press Release
Mairead Maguire Resigned Today from the Nobel Women's Initiative Board and Organization

.
.
Maguire, who won the 1976 Nobel Peace Prize for her work in peacemaking in Northern Ireland and is a co-founder of The Peace People, Ireland said:
.
'I have decided to resign from the NWI Board and Organization as from lst January, 2020.  It has given me great pleasure to participate in many of the NWI's projects and especially to have worked with the Nobel Women Peace Laureates, staff, friends and associates.  However, I have decided to focus my time and energy on the work of nonviolence and peacemaking, anti-militarism and war.  At a time of increasing armaments, and warmongering, making the rich richer and the poor poorer, I believe it makes it increasingly necessary to develop the Science of Global Peace and implement a transformation of violent cultures through the abolition of militarism and wars, which continue to destroy humans and the environment.'
…….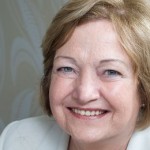 *Mairead Corrigan Maguire, co-founder of Peace People, is a member of the TRANSCEND Network for Peace Development Environment.
She won the 1976 Nobel Peace Prize for her work for peace in Northern Ireland. Her book The Vision of Peace (edited by John Dear, with a foreword by Desmond Tutu and a preface by the Dalai Lama) is available from www.wipfandstock.com.
She lives in Belfast, Northern Ireland. See: www.peacepeople.com.
The Peace People began in 1976 as a protest movement against the ongoing violence in Northern Ireland. Its three founders were Mairead Maguire, Betty Williams and Ciaran McKeown.
Over 100,000 people were involved in the initial movement and two of the founders, Mairead and Betty, received the Nobel Peace Prize for that year.
Since its inception, the organization has been committed to building a just, peaceful society through nonviolent means – a society based on respect for each individual, and that has at its core the highest standards of human and civil rights. www.peacepeople.com