"We want Thai society to understand that our people have lived in the forest for countless generations. We are not intruders. We are guardians of the forest." 
Prasert Pukad, a representative of the indigenous Karen community gives an interview in Bangkok. © Songwut Jullanan/ Greenpeace
Such was the message that Prasert Pukad, Gip Tonnampetch and Phanomphon Wanakhunsiri gave during a protest at the Government House in Bangkok.
They have come a long way from their village in the forests of Bang Kloi – Jai Paen Din (which translates to 'heart of the land'), home to the indigenous Karen community which they belong to.
The three are leading a campaign to protect the Karen people (#SaveBangkloi) from being evicted from their ancestral homeland by the Thai government with a justification of conserving the forested area where the Kaeng Krachan national park sits.
This despite historical records that show how the Karen people have lived in Kaeng Krachan long before the national park was established in 1981.
The indigenous Karen have endured numerous persecutions over the years, their culture scrutinised, even their citizenship questioned. The Thai government has accused them of intrusion and encroachment despite their sustainable cultivation of forests throughout the years.
They have suffered greatly- their community rights threatened, particularly land rights and jurisdiction rights, not to mention alleged cases of human rights abuse.
We asked Prasert Pukad, 23 on how their community is currently fighting the system to preserve their way of life and to protect the forests- their 'heart land'.
Q: Can people live in harmony with nature? How have the indigenous Karen community been able to manage it for decades?
A: Living in the forests of Bang Kloi Bon, we farm and take care of our livestock. We cultivate various kinds of plants all the time. Sometimes we reclaim different areas of the forest as part of shifting cultivation, an age-old tradition where we clear certain areas to plant seasonal crops.
We are often criticised for our farming traditions, mistaking it for swidden agriculture (slash and burn). So if we cultivate rice for this year, the soil will no longer be rich enough and be productive for the next planting season.
Therefore, we need to reclaim other parts of the forest to plant rice next season. Actually, it takes around 10 years for the land to return to fertility before we can go back and farm in the same area again.
Before we plant anything, we have to conduct a few rituals in order to ask permission from Mother Earth first. For example, l cut wood into four parts to pin them to the ground using another wooden stick. If the pinned stick becomes longer, it means Mother Earth is allowing us to farm in this area. If the stick becomes short, then it means we cannot plant in that area.
Sometimes before we make any decisions, we sleep about it. If we dream of us riding an elephant or climbing a mountain, then it means we can do farming in a certain area. But if we have nightmares, such as seeing forest fires or trees being cut down, it means that Mother Earth will not allow us to plant crops in that area.
We are descendants of Grandpa Kor-E, a Karen spiritual leader who taught us many things. I remember him telling us not to throw rice crops away and, most importantly, to never forget "the process of shifting cultivation".
He said, "Don't lose your indigenous culture, don't forget your crafts like basket weaving, cloth weaving, and silk spinning to be gone with the wind."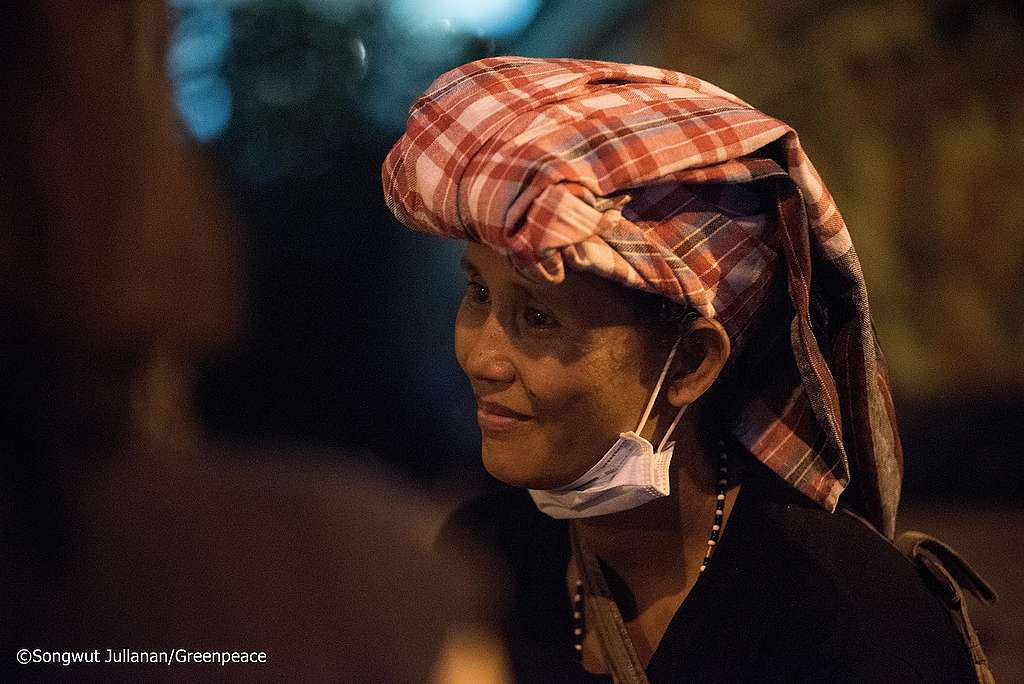 Q: If you could go back home, what would you do? How would you live your lives?
A: If we can return to Bang Kloi Bon, we would like to live our lives as we have done before. We will continue to do our shifting cultivation process which is not a threat to other animals or to the environment. We can live in harmony with nature.
We want Thai society to understand that although we live in the forest, we are not the intruders. On the contrary, we protect the forest, we guard it with our life.
If we are invaders, as depicted in the media, then how can we live in the forest peacefully? If we destroy or cut down trees, then our community would suffer from the floods that occur when the rains come. If we do not take care of nature, like our natural water sources, then we simply won't have enough clean water to consume, shower, or wash our clothes with.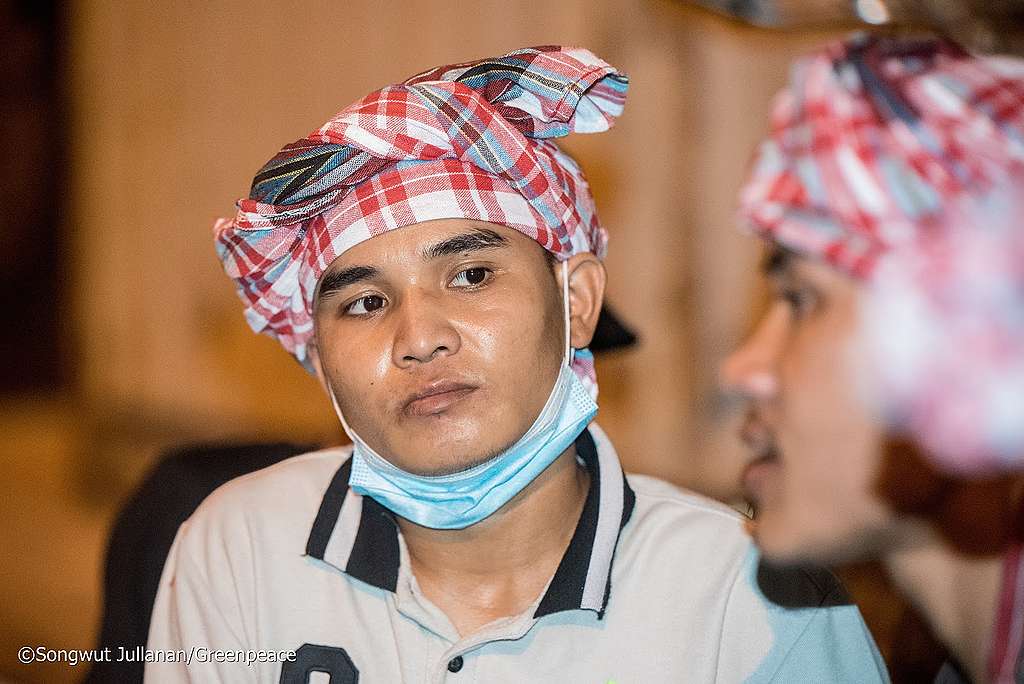 Q: Until when will you fight?
A: The fact that we are an indigenous people means we originated from the land and have lived here even before the area was declared as a national park.
Our ancestors like Grandpa Kor-E, and his forefathers have lived here. In fact, our ancestors were given a hill tribe coin which is an assurance that we are a traditional ethnic group from this land.
We were born and raised in the forest and we vow to take care of it just as our ancestors have done so in the past. We cannot live without the forest. There is enough land here even if it has been declared as a World Heritage site. How can the forest continue to thrive if we have "invaded" and abused it?
It's not fair that the government continues to abuse its authority to threaten and coerce indigenous communities. The government enforces laws and regulations without prior consultation, clearly refusing to recognise our rights.
So we are the last to know and find ourselves forcibly evicted. However, I will stay here until the law is amended. No progress will be made if the government continues to use and abuse power like this.
I intend to keep fighting. No matter how many times I have to lie down in protest, or no matter the risks involved- even if it costs me my life, I will fight.
The natural world is the foundation of the indigenous way of life 
As an independent environmental campaigning organisation, and as a part of the civil society movement, Greenpeace Thailand stands in solidarity with indigenous communities. It must be recognised that the natural world is the foundation of the indigenous way of life.
Therefore, society and government must all recognise and uphold the rights of the indigenous Karen community, including their right to self-determination- key to the protection and conservation of our natural environment.