.
Submissions Deadline: 30 September 2021

The recipient of the £1000 HUFUD Peace Award will be announced on 30 November 2021.
True to its name, HUFUD-Humanity United for Universal Demilitarisation's message remains constant. We must achieve what we propose: to live in a NON-MILITARISED planet.
We are looking for bright and imaginative Peace Seekers to come up with innovative plans for the planet to be free of Armed Forces – that is, free of wars, politically concocted as well as those of a private initiative.
The plans would advise all governments how to end the Arms Industry, meaning the end of NATO, of the United Nations Security Council, and of all armies in the world.
The proposals should explain why the end of Militarism is the only possible way to prevent governments from abusing the UN Universal Declaration of Human Rights.
The essays should include ideas for alternative activities for those who at present earn their living in the War Industry and/or in the Military, including all those forced by law to be part of the Armed Forces, often against their will.
We would also like to see ideas for the Education of children and adolescents, to prepare them for a world free of wars and the destructive effects of Militarism on the environment (land, sea and air, climate change, health).
The winning essay shall be an 'eye-opener' for billions of readers across the globe, touching politicians' conscience and hearts and compelling them to unanimously agree to the Abolition of Armed Forces and of Militarism universally.
The essays will be presented in English. The winning entry will be circulated on the internet and printed for distribution to all UN member countries.
For more information please contact us:

…….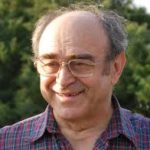 *Alberto Portugheis is a member of the TRANSCEND Network for Peace Development Environment. By profession a concert pianist and pedagogue, he is an active peace campaigner, whose anti-military stance earned him a nomination for the 2008 Nobel Peace Prize. 
As a result, Portugheis wrote Dear Ahed…..The Game of War and a Path to Peace – a book that has received critical acclaim.  Another successful book followed: $$$$$s In Their Hearts. In 2015 he founded the Movement HUFUD-Humanity United For Universal Demilitarisation, which has many followers worldwide. 
In 2018 HUFUD Latin America was born, based in Bogotá, Colombia and in 2020 HUFUD Africa was launched, based in Uganda.  In Portugheis' writings, speeches, thoughts, ideas and reflections transpire his desire "to make people think" and not take for granted what they read or hear, "no matter where."