25 April 2018 — A quarter of all thyroid cancer cases among patients who were children at the time of the Chernobyl accident 32 years ago, are "probably" due to high doses of radiation received during and after the event, the United Nations body reviewing the effects of atomic radiation on human health and the environment has said.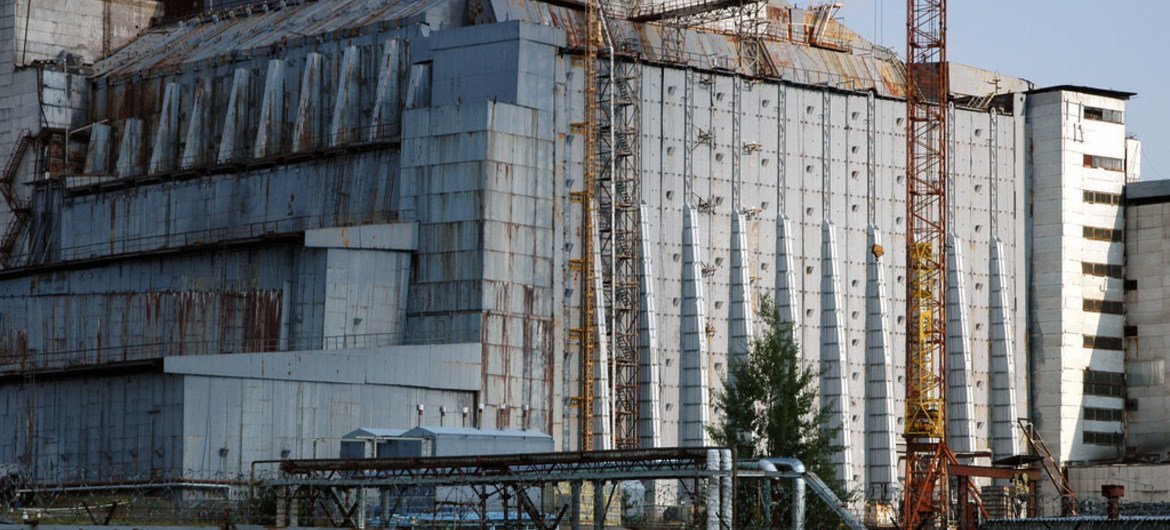 "Thyroid cancer is a major problem after the Chernobyl accident and needs further investigation to better understand the long-term consequences," said UNSCEAR Chair Hans Vanmarcke.
The explosion at the Chernobyl nuclear power plant on 26 April 1986 spread a radioactive cloud over large parts of what was then the Soviet Union, now the territories of Belarus, Ukraine and Russia. Nearly 8.4 million people in these areas were exposed to the radiation.
Around 116,000 people were evacuated from the area at the time, and a further 230,000 in recent years.
On 8 December 2016 the UN General Assembly adopted a resolution designating 26 April as International Chernobyl Disaster Remembrance Day.
Mr. Vanmarcke digs deeper into the findings of the latest report in a full interview with UN News here: