27 April 2018 — The United Nations emergency food relief agency has issued an urgent appeal for nearly $46 million to feed some 350,000 impoverished migrants who crossed the border from Venezuela into Colombia, as well as host communities with pre-existing vulnerabilities.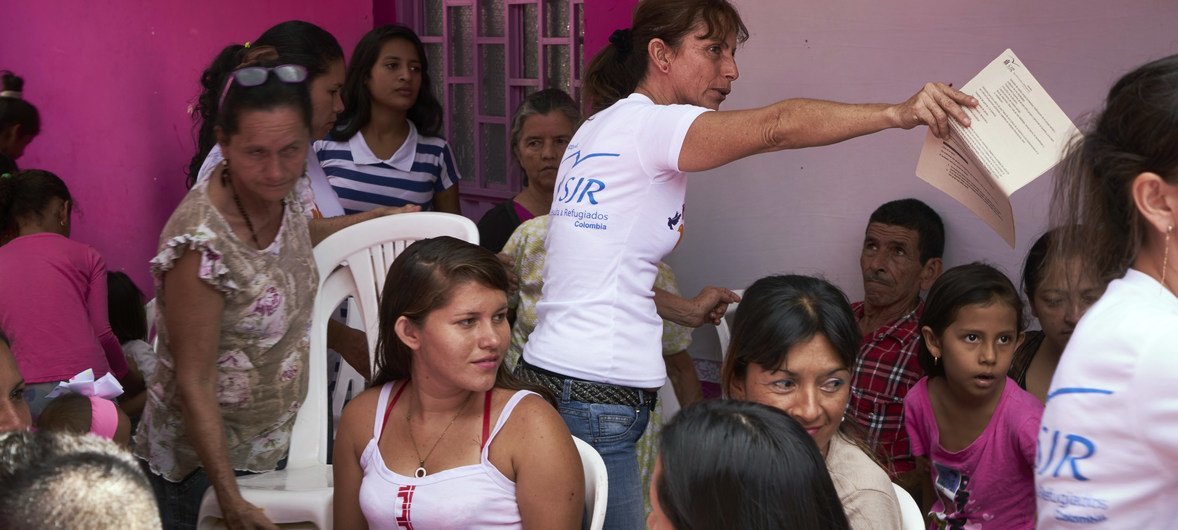 "We also need to support host communities, many of them already poor, who have shown great generosity as they bear the brunt of this crisis," he added, referring to the deepening socio-economic turmoil inside Venezuela.
In a news release Thursday, WFP announced that as part of an eight-month response, it will provide food assistance to migrants – especially women and children – living in temporary shelters; emergency support for school meals; as well as help Venezuelan families trying to integrate.
These efforts are part of a larger integrated response plan, drawn up by UN agencies in Colombia – at the request of the Government – to help address the crisis.
Support will be extended to vulnerable indigenous communities coping with the influx, where in some areas migrants now make up more than half of the population, said WFP.
At present, the UN agency is working with temporary shelters or community kitchens run by religious organizations and other partners, purchasing the food needed to prepare hot meals for newly arrived migrants. (SOURCE: UN).