(UN News)* — Disinformation, hate speech and deadly attacks against journalists are threatening freedom of the press worldwide, UN Secretary-General António Guterres said on Tuesday [], calling for greater solidarity with the people who bring us the news.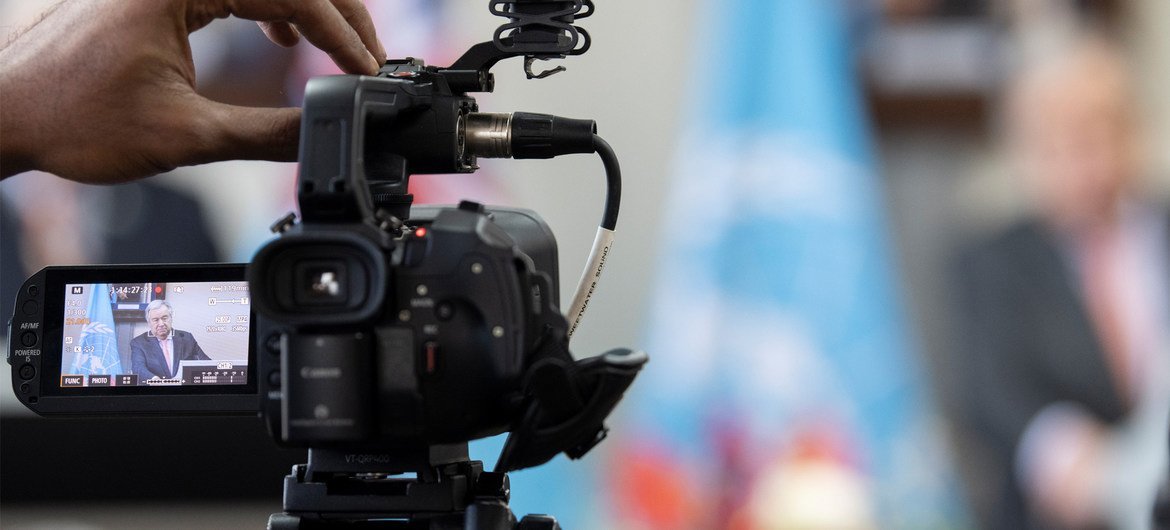 The appeal comes in his message ahead of World Press Freedom Day, celebrated annually on 3 May, in line with a 1993 UN General Assembly resolution.   The focus this year is on the connection between press freedom and overall human rights.
A global problem 
"Freedom of the press is the foundation of democracy and justice. It gives all of us the facts we need to shape opinions and speak truth to power. But in every corner of the world, freedom of the press is under attack," Mr. Guterres said.