(UN NEWS)* — As a clearer picture emerges of the trail of destruction left by Cyclone Mocha in Myanmar and Bangladesh, humanitarians are continuing to provide life-saving assistance, and the need for an urgent increase in funding.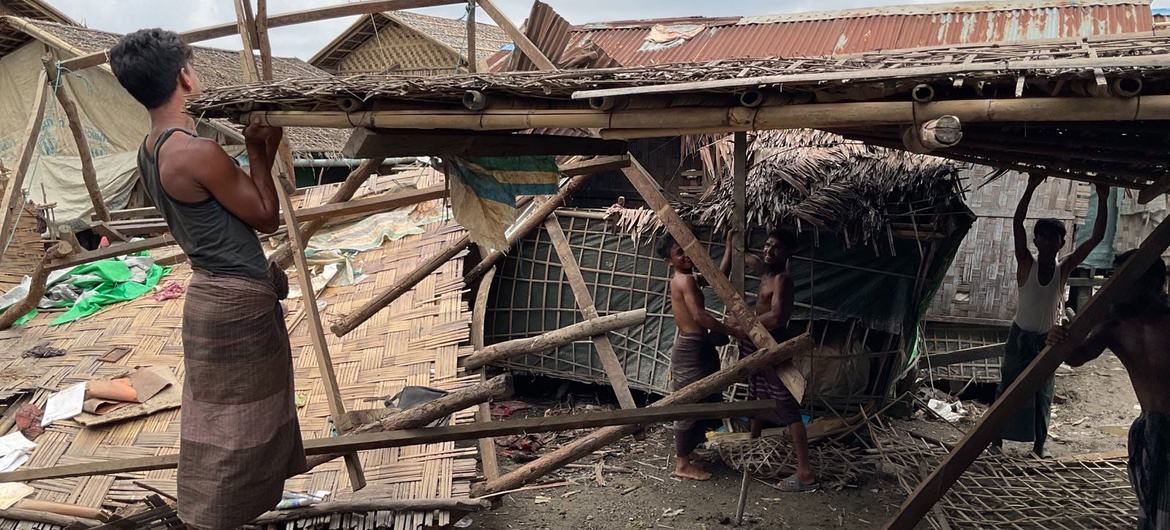 In Myanmar, the UN appealed on Tuesday [] for $333 million to assist 1.6 million of the most vulnerable people, many of whom have lost their homes as the cyclone hit the west of the country over a week ago.
The UN's top aid official in the country, Ramanathan Balakrishnan, told reporters in Geneva that the disaster had left hundreds of thousands without a roof over their heads as the monsoon looms.
Among the priorities is providing people with safe shelter and preventing the outbreak and spread of water-borne diseases.
read more »