15 November 2018 – As the United Nations World Food Programme (WFP) prepares to ramp up aid to Yemen, in the face of the world's worst humanitarian crisis, David Beasley, Executive-Director of the agency, issued a heartfelt plea for all warring parties to end "this horrible war."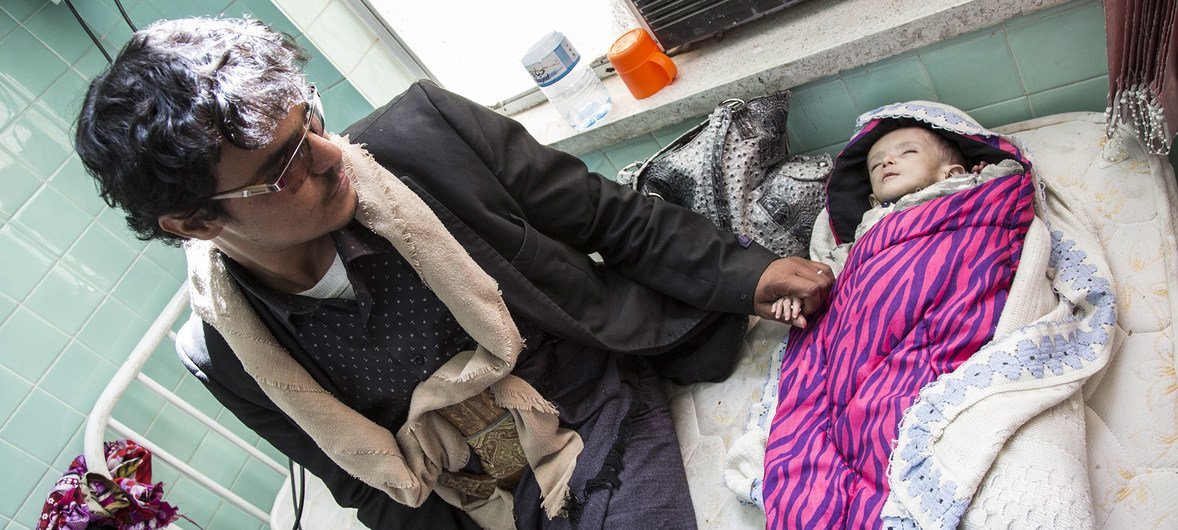 Beasley was speaking on his return from a three-day visit to the country, which included  Hudaydah, a port town critical to the humanitarian effort in Yemen, as the gateway for 70 per cent of the food, fuel and medicine imports on which the majority of the population depends.
The relief efforts of the WFP are severely hampered by severe fighting around Hudaydah, and Beasley saw first-hand the heartbreaking consequences effects on Yemenis when he was shown around a hospital in the city and saw "small children, so malnourished they're little more than skin and bone, lying there with hardly the strength to breathe. Let the children live and let the people start to rebuild their lives."
WFP is already reaching  seven to eight million people with food assistance every month, in the face of rapidly rising hunger, the agency is preparing to scale up even further to provide food and cash-based assistance for as many as 12 million people.
Speaking in Hudaydah, Beasley emphasized the essential role that the port plays in ensuring this aid reaches those in need: "I am here to send a clear message to the world that we need to protect this port at all costs, make sure that it can function at the highest capacity, because if we don't then people are going to die."
The WFP chief added that the economy, which has collapsed as a result of the conflict, must be restarted so that people can have the money they need to buy food and other basics, but that this will only be possible once there is peace. (SOURCE: UN).