The women of South Sudan are leading calls for political and militia leaders to honour the recent revitalized peace agreement, and end what they regard as a "futile man's war", the head of the UN gender equality agency, UN Women, told the Security Council on 16 November 2018.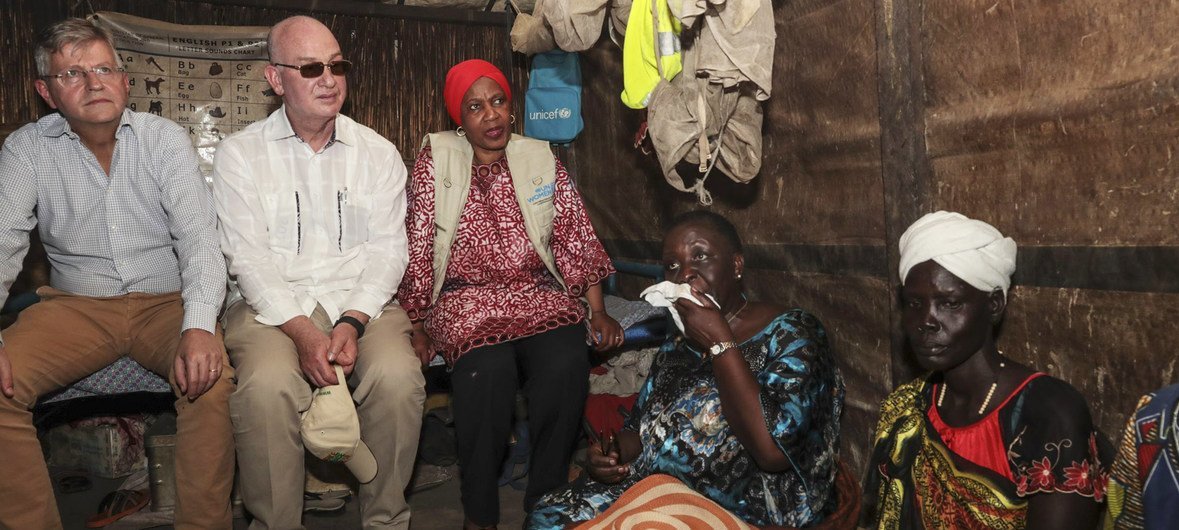 Executive Director, Phumzile Mlambo-Ngcuka, told the 15-member Council that following September's agreement between President Salva Kiir and his rival Riek Machar, who is due to be reinstated as Vice President, fighting was continuing.
She said "leaders of warring factions and armed parties" needed to tell their followers about the agreement, as women themselves are "anxious for progress" and "forging ahead with reconciliation, even though between themselves as women, they had no disputes or hostilities to resolve."
They all found themselves caught up in a futile man's war in which they are all victims of sexual assault, their families are killed, and their livelihoods destroyed – Phumzile Mlambo-Ngcuka, UN Women
"What they had in common was that they all found themselves caught up in a futile man's war in which they are all victims of sexual assault, their families are killed, and their livelihoods destroyed," said Ms. Mlambo-Ngcuka.
"They had no access to the leaders of their country, who they said are responsible for the crisis, and they are asking us, as the United Nations and African Union, to do more to help them and to hold the leaders accountable," she added, briefing members following the first ever joint mission to South Sudan led by UN Women, UN Peacekeeping (DPKO), together with the 55-member African Union (AU).
DPKO chief, Jean Pierre Lacroix, co-leader of the delegation in early October to the war-ravaged nation, along with senior AU officials, told Council members that the revitalized agreement "provides a roadmap for an inclusive political settlement of the conflict."
The "pre-transitional period" was critical he said, adding that honouring the provisions for women, "in particular the 35 per cent guarantee for their representation across the executive arm…will be of particular importance to achieving an inclusive and durable peace."
He said the women that the high-level delegation had met in places such as Bentiu, and the capital Juba, were prioritizing "women's engagement in monitoring the quota implementation". He said it was imperative their voices be heard at a local level, for justice and reconciliation to be realized.
Since their visit, added Lacroix, some progress had been evident, including the participation of Machar and other opposition leaders in peace celebrations in the capital, Juba, on 31 October.
"President Kiir's apology to the people of South Sudan for the immense suffering exacted by the conflict, and the release of political prisoners, including two high-profile opposition political detainees, are all positive gestures towards confidence-building and reconciliation," he told the Council.
However he warned that tangible peace across the world's youngest country, was still a long way off: "Notwithstanding these developments I must continue to stress that there can be no viable or sustainable peace unless the parties adhere to a permanent ceasefire, silence the guns, disengage forces, and include women as key players." (SOURCE: UN).